It's been a long time coming but in-person events finally seem to be making a comeback. ROOM is delighted to have participated as a media partner in the 2021 Space-Comm Expo — a two-day exhibition focussed on the commercial future of the space-sector — earlier this month.
Held in Farnborough, UK, on 7–8 July, Space-Comm Expo showcased a wide range of space-sector businesses. The event welcomed over 80 exhibitors, as well as a lineup of inspiring keynote speakers including representatives from the UK, European and Canadian space agencies.
"Networking during the pandemic has certainly been unusual, but businesses have managed to find unique ways to stay in touch," said Clive Simpson, Editor-in-Chief of ROOM. "Even so, it is certainly exciting to see the return of in-person events like Space-Comm Expo, where the industry can reconnect in person and participate in conference sessions, speed networking and roundtable opportunities".
Space-Comm Expo presented a brilliant opportunity for businesses and enthusiasts across the UK space sector to engage with a whole host of partners from across the thriving industry. As an official media partner, ROOM was thrilled to take part in the exhibition alongside businesses from all across the sector, from high performance electronics manufacturers, to space law specialists, to rocket engineers and Earth observation experts.
Yorkshire-based company AmbaSat specialises in designing and manufacturing low Earth orbit satellite kits. Its 'AmbaSat-1 Satellite' product is designed for use in schools and universities to promote science, technology, mathematical, engineering and environmental studies among students. The product is available either as a kit — where users can assemble and code their own satellite — or as a pre-assembled satellite.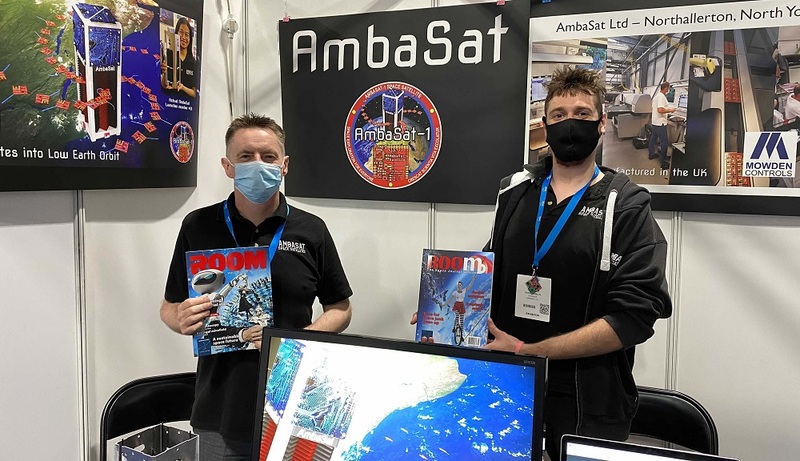 Yorkshire-based satellite company AmbaSat holding their print copies of ROOM at the 2021 Space-Comm Expo

Based in Edinburgh, Scotland, computing specialists Alpha Data also has an office in Colorado, USA, and provides state-of-the-art solutions for applications in high performance electronics. The company's military-grade products are able to withstand extreme conditions, making them ideal for space sector applications.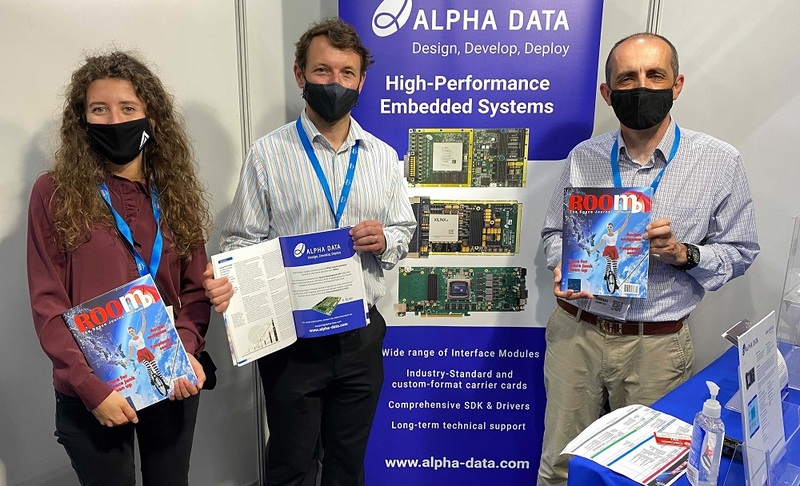 Alpha-Data are one of the exciting space sector businesses to have exhibited at the 2021 Space-Comm Expo.

Skyrora, also headquartered in Edinburgh, specialises in the design, manufacture and deployment of rockets for the growing small satellite market.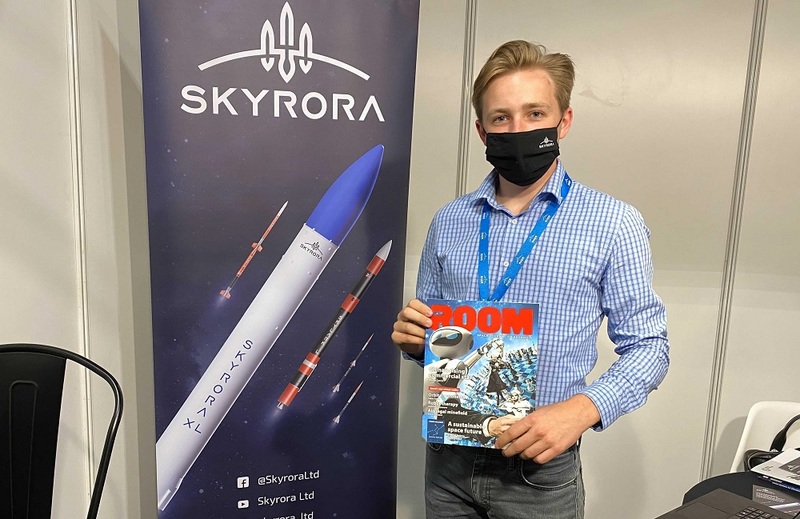 Skyrora and ROOM at the 2021 Space-Comm Expo.

Keynote sessions at Space-Comm included insightful discussions on fighting the climate crisis through the space industry, the commercial future of space, and the exciting applications of space technology here on Earth.
ROOM is proud to have participated as a media partner alongside Aerospace Tech Review, Aviation Week Network, the British Interplanetary Society, Engineering & Technology, Finn, Satellite Evolution Group, SpaceNews, and UKSEDS.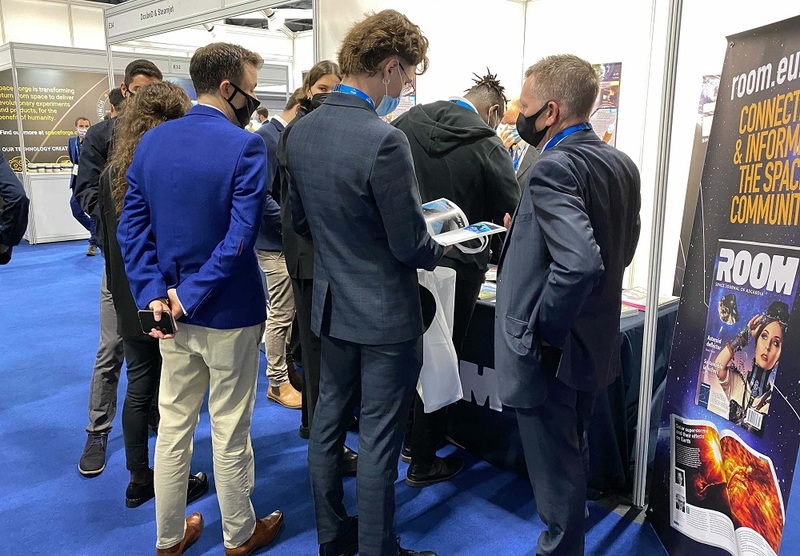 ROOM exhibited alonside businesses from all across the space sector, from high performance electronics manufacturers to satellite launch specialists.