International Space Station astronauts Kate Rubins and Jeff Williams are currently in spacewalk and are expected to remain outside of the ISS for hours. The two will spend an estimated 6.5 hours outside of the International Space Station installing a crucial new docking port – the International Docking Adapter (IDA), which was brought to the station on July 20 aboard a SpaceX Dragon cargo spacecraft. The IDA will allow private space vehicles to link up with the station in the future, paving the way for commercial crew capability on the ISS.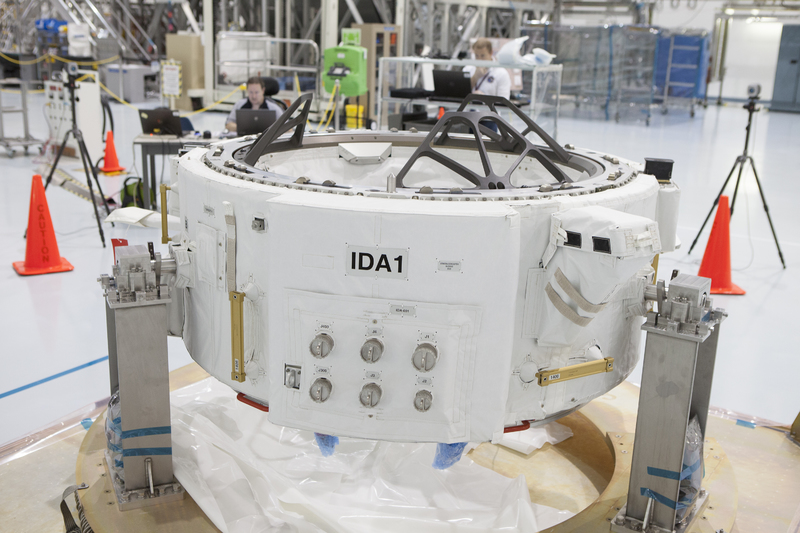 Credit: NASA
Today's installation comes after extensive preparations that included multiple EVAs (extravehicular activity). The IDA, built to the International Docking System Standard, measures 2.4 meters in diameter and will allow automatic docking with the ISS for larger crews. As part of NASA's Commercial Crew Program, both Boeing and SpaceX are planning to send astronauts to the ISS in 2017, using the CST-100 Starline and Crew Dragon, respectively. The adapter is designed to be used by any future spacecraft from commercial vehicles to other spacecraft not yet designed, and includes fittings so power and data can be transferred from the station to the visiting spacecraft. Further work will be done on the IDA on September 1st in preparation for the 2017 launches.
Extravehicular activity has become a regular part of the job for ISS astronauts, with nearly 200 successful EVAs completed since the ISS' inception. Today's nearly seven-hour EVA has come a long way since man's first venture into open space, when Soviet cosmonaut Alexey Leonov spent twelve minutes outside the Voskhod 2 spacecraft. The longest EVA to date was done by STS- 102 crew members Susan J. Helms and James S. Voss in 2001 and lasted eight hours and fifty-six minutes. Russian astronaut Anatoly Solovyev currently holds the record for most EVAs – sixteen times, with a total time of eighty-two hours and twenty-two minutes. This will be the fourth spacewalk for Jeff Williams, the first for Kate Rubins, and the 194th for the International Space Station.