SES, one of the world's leading satellite operators, announced on February 15, 2016, the appointment of a new Vice President, Commercial, for Latin America/North.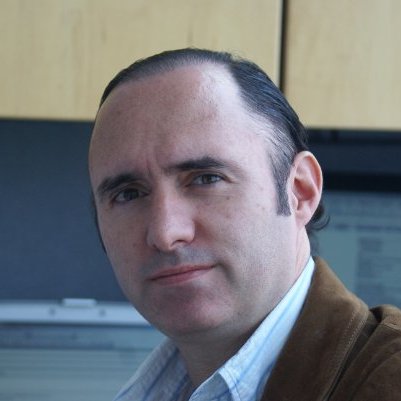 Clemente Cabello
Clemente Cabello will be based in Mexico City and will be responsible for leading SES's commercial activities in Mexico, Central America and the Caribbean. He comes to SES with more than fifteen years of experience in the satellite industry, during which he has held strategic planning, marketing, sales, and business development roles. Cabello holds a BS in Actuarial Science from ITAM in Mexico, and an MBA from the Wharton School, University of Pennsylvania.
SES (NYSE Euronext Paris and Luxembourg Stock Exchange: SESG) is the world-leading satellite operator with a fleet of more than 50 geostationary satellites. The company provides satellite communications services to broadcasters, content and internet service providers, mobile and fixed network operators and business and governmental organisations worldwide.
Before joining SES, Cabello was Corporate Director at Grupo Autofin Mexico, a major diversified group with investments in Mexico's automotive, tourism and financial sectors. Prior to that, Cabello held several executive positions with SATMEX (including marketing, sales and business development) and worked as a consultant at McKinsey & Company, Inc.
Elias Zaccack, Senior Vice President, Commercial Americas at SES, said: "We are delighted to welcome Clemente to the SES team. SES's growth has been particularly pronounced in new markets such as Latin America, where the company is successfully expanding its presence in global video and data. Recruiting highly qualified, experienced talent is a key element of our differentiated strategy. Clemente and the Mexico City-based team will continue to drive the expansion of SES's video business, as well as introducing our Plus solutions and other new SES products and applications such as Ultra HD and emergency.lu. SES is bringing new concepts and customized proven products across Latin America. There is no doubt that having Clemente on our team will strengthen that capability."
SES is scheduling the following satellite programs for Latin America in the coming years:
- SES-10 in 2016, covering all of Latin America, with three high power Ku beams.
- SES-15 in 2017, the first of three HTS satellites currently under construction by SES.
- SES-14 in 2017, the second HTS satellite to be launched, also supporting our newest video neighborhood in Latin America.

The SES-14 and SES-15 satellites will combine to offer massive data capabilities across all the Americas, in support of aero, maritime, energy, government and fixed enterprise applications.
Further information available at: www.ses.com.