Permira, a private-equity investor, has put the ABS (Asia Broadcast Satellite) satellite fleet operator up for sale. ABS is a Bermuda-based operator of communication satellites, with established telecommunications networks in Africa, Russia, Asia and the Middle East. The service covers 80% of the population in the Americas, Africa, Asia Pacific, Europe, the Middle East, Russia and Commonwealth of Independent States. The sale has been expected for some time, but has been delayed by Permira's price floor and prospective buyers' price ceiling
Permira is reported to have wanted $2 billion a year ago, but was unable to obtain offers of over $1.5 billion. It is yet unclear if those numbers still hold in today's market.
Tom Choi, chief executive of Bermuda-based ABS, confirmed that Permira had begun "a process" to find a buyer given that it was about to close the fund in which the ABS ownership is held.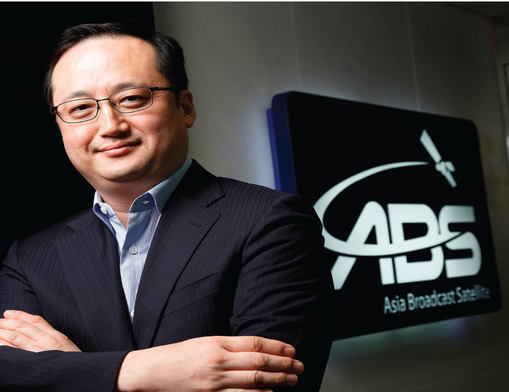 "We are owned by a financial sponsor. They have been a very good partner for our company," Choi said during during the CASBAA Satellite Industry Forum. "They came in after we had acquired in-orbit satellite capacity from other satellite operators. We had grand ambitions for new satellites. They put I a big chunk of new equity, which gave us the financing to do the ABS-2, ABS-2A and ABS-3A satellites."

At the time of purchase by Permira in 2010, ABS fleet counted 103 transponders. The 2010 purchase price was $242 million. As of December 31, 2015, the fleet totals 348 transponders on six satellites, with another 48 scheduled to launch in about two weeks on a SpaceX Falcon 9 Full Thrust rocket.
The launch will carry two telecommunications satellites into geostationary transfer orbit, the ABS-2A and the Eutelsast 117 West B. Both are all-electric satellites built by Boeing Space and Intelligence Systems of El Segundo, California.
A similar pair of Boeing all-electric satellites, also owned by ABS and Paris-based Eutelsat, was launched in March 2015. Both have entered service.
"Their fund has reached a time where they need to return the invested capital back to the partners," Choi said. "It's only natural they are seeking an exit. It's just the way financial sponsors are, they're limited to 5-10 years. So whoever steps up and buys ABS is going to buy a fantastic company."
ABS has repeatedly stated in the past three years that it was seen financial growth, despite the lack thereof among many of its fixed satellite service provider peers. Recently, several publicly traded satellite fleet operators have reported slow growth, especially in their data businesses. The upcoming launch of a number of high-throughput satellites will increase the pressure on satellite bandwidth used for data applications. But ABS claims that with the increased video aspect to their business, the slow growth of data business will not affect the company's profits.
"Four years ago video was only 10 percent of our business," Choi said. "Our U.S. government and data business was 90 percent. In the next fiscal year, the video part of our business is going to be about 45 percent of our total."

Choi said satellite industry officials have become overly focused on high-throughput capacity and data-centric low-orbiting satellite constellations, whose business viability he has doubted.
"We are not putting enough focus on what satellites cannot be beat at, which is video distribution, which is still growing. It's growing for us. I am not sure why it is not growing for others. We have launched four DTH [direct-to-home television] platforms in the past year. In the next 12 months we should see another four DTH platforms launch on our satellites."
In 2015, ABS ordered an ABS-8 all-electric satellite from Boeing, but the project was stalled when the U.S. Export-Import Bank was shut down due to a dispute over its value in the U.S. Congress. The bank is currently in service but is still waiting for Congress to confirm its new director, without whom the bank cannot approve large loans, such as those needed for satellite construction. As a result, Choi has been in talks with other satellite builders, including SSL (Palo Alto, California). Since SSL is owned by a Canadian agency, it can apply for loans with the Canadian export-credit agency instead. However, Choi said that for now ABS plans to stick with Boeing, despite the issues faced by the Export-Import Bank.
"We still rely on Ex-Im to finance our satellites," Choi said. "We are not at a stage where we could be issuing high-yield bonds or getting bank loans or other types of financing. We are highly focused on procuring satellites as well as launch services out of the U.S. All our satellites that I made decisions on at least were built in the US.
"We are still waiting for ExIm to put their board together, to evaluate our application. It's not going to happen this summer. It probably will happen sometime in the fourth quarter or early next year. We'll just have to make what we have [in orbit] last longer."