David Bowie was born David Robert Jones in Brixton, south London, in 1947. In 1953 the family moved to Bromley, Kent, where he attended the Burnt Ash junior school and subsequently the Bromley technical high school, where he studied art, music, and design.
In 1962, after a school fight, the pupil in David's left eye remained permanently dilated, giving him his somewhat unearthly appearance (the boy who threw the punch, George Underwood, remained a close friend and later designed Bowie's album artwork).
Bowie's initial commercial breakthrough happened in July 1969, when he released "Space Oddity". It was timed to coincide with the Apollo 11 moon landing and became a top five UK hit. The album itself was initially called "Man of Words/Man of Music", but was later reissued as "Space Oddity"
With "Space Oddity", Bowie became one of the most prominent representatives of the "space rock" sub-genre of rock music. Space rock initially referred to a group of late 1960s-1970s progressive and psychedelic rock bands, such as Hawkwind, Gong and Pink Floyd. Their music was characterized by slow, lengthy instrumental passages dominated by electronic organs, synthesizers, experimental guitar work and science fiction or outer-space related lyrics. Bowie's "Space Oddity" is one of the most famous examples of a space rock song receiving mainstream recognition.
Bowie continued to be interested in the subject of space and in 1971 he released the album "Hunky Dory", with one of this most famous songs about space - "Life on Mars". He continued to explore the extraterrestrial topic in 1972 with the release of "The Rise and Fall of Ziggy Stardust and the Spiders from Mars" (more commonly known as Ziggy Stardust), his fifth studio album. The album loosely tells the story of a fictional rock star Ziggy Stardust (Bowie's alter ego) who is a messenger for extraterrestrial beings.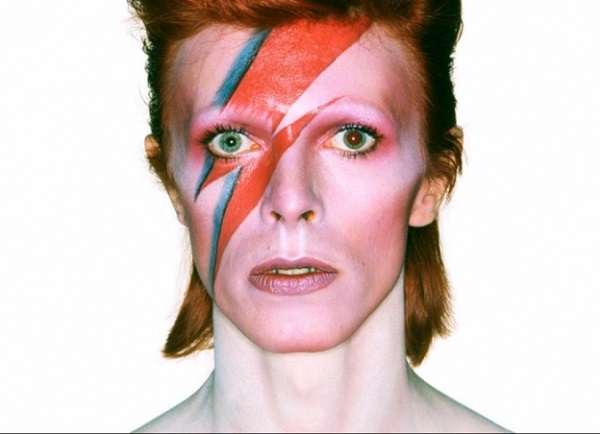 In 1976 Bowie starred in "The Man Who Fell to Earth". The film, about an extraterrestrial who crash lands on Earth in search of a way to ship water to his home planet, maintains a strong cult following to this day. This was Bowie's first role in a feature film.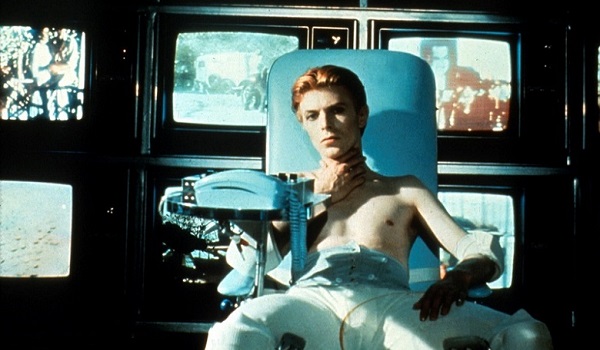 Throughout his career, Bowie returned to the theme of space over and over. Almost every one of his albums has at least one track dedicated to space and the stars – the list is long and includes such hits as "The Prettiest Star", "Loving the Alien", "Starman", "Spaceboy", his "Serious Moonlight" tour, etc. The title track of his final album, "Blackstar" brings him back to his favorite topic of space, and the video for it opens with an astronaut, left on a far-away planet.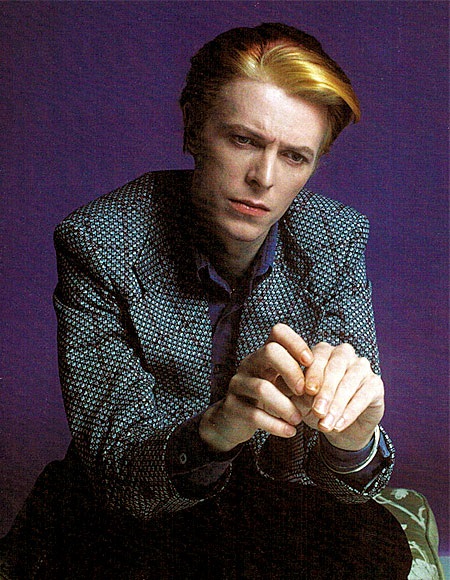 In his 2002 interview with Livewire, Bowie said that "I had to resign myself, many years ago, that I'm not too articulate when it comes to explaining how I feel about things. But my music does it for me, it really does. There, in the chords and melodies, is everything I want to say. The words just jolly it along. It's always been my way of expressing what for me is inexpressible by any other means." And yet, for many decades Bowie had successfully expressed what entire generations have felt when looking up at the skies. His final album was released on January 8, 2016, just two days before his death. It is, perhaps, somewhat eerie that on the title track and single from the album, Bowie sings, "Something happened on the day he died/Spirit rose a metre and stepped aside/Somebody else took his place, and bravely cried/I'm a blackstar". A premonition or a coincidence, one thing is certain - for thousands of stargazers around the world, nobody could ever take the place of this Starman.
David Bowie is survived by his wife Iman, their daughter, Lexi, his stepdaughter, Zulekha, and his son, Duncan (formerly known as Zowie, then Joe), from his first marriage.