Soyuz spacecraft carrying three Expedition 49/50 crew members has successfully docked with the International Space Station on Friday morning, bringing the total number of astronauts on the ISS back up to six. Expedition 50 commander Sergey Ryzhikov, joined by flight engineer Andrey Borisenko and NASA astronaut Shane Kimbrough arrived to the station's Poisk module at 9:52 GMT and were welcomed aboard by Expedition 49 commander Anatoly Ivanishin, Japanese astronaut Takuya Onishi and NASA astronaut Kate Rubins.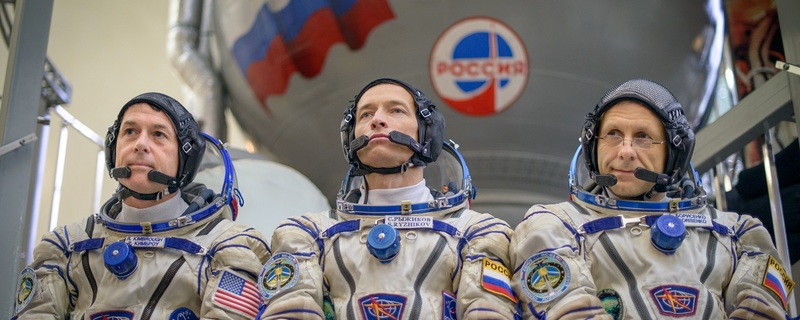 Credit: Bill Ingalls / NASA.

Ivanishin, Onishi and Rubins have been the only crew members on the ISS since September 6 th, after the departure of Expedition 48 members Jeff Williams, Alexey Ivchinin and Oleg Skripochka. Kimbrough and Expedition 50 were supposed to launch on September 23 rd, but their voyage was delayed due to technical issues with the Soyuz MS-02 spacecraft. The MS-02 spacecraft features a number of upgrades, such as improved navigation and rendezvous systems, new communications capabilities and improved propulsion.
The next few days will be busy for the new ISS crew members as they await the arrival of an Orbital ATK Cygnus cargo spacecraft that will bring equipment and supplies to the station. Then, on October 29 th, members of Expedition 48/49 will depart the ISS, leaving Kimbrough as commander of Expedition 50. Expedition 50/51 astronauts Oleg Novitsky, Thomas Pesquet and Peggy Whitson are expected to arrive on November 15 th. Kimbrough, Ryzhikov and Borisenko expect to return to Earth in late February after 130 days in space.