Many of today's space entrepreneurs reference science fiction as an influence in their early lives that galvanised them to challenge the status quo and make their mark in adulthood. Here, Marc Bell channels his inner Captain Kirk to explain the development of his contribution to the NewSpace universe.
The universe is expanding and stars are exploding, releasing their atoms into the cosmos to form the building blocks of life. Who can deny that 'space is sexy'? My first scientific romance began with Star Trek back in 1977; I was 10 years old and on vacation with my family in Miami. The only thing to watch on the hotel's big screen TV was a 24-hour marathon of The Original Series, but the show was not just a distraction. It was a revelation.
Thanks to Star Trek, I came to believe that space is for everyone and every living thing is alive because of space. As a Trekkie, my attention went to the big questions: since we are the universe made conscious, we owe it to ourselves to live and define who we are before our atoms disperse and become new life again.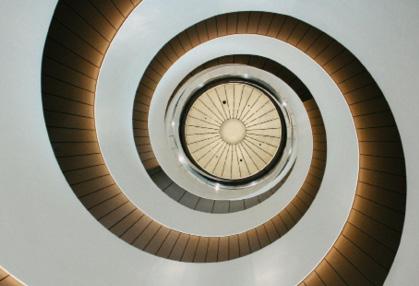 The Department of Defense introduces its new spiral acquisition model for the rapid production of proliferated constellations.

Size and cost factors
It is a balancing act to make a functional product that is affordable yet profitable
Terran Orbital was started as an investment in a better future. When the company acquired Tyvak Nano-Satellites Systems in 2013, it was under the auspices of Dr Jordi Puig-Suari and Bob Twiggs who developed the CubeSat standard widely used by the small satellite community. Together, we aimed to set the foundation for small satellite solutions.
Size has, by definition, been a key factor in the smallsat revolution. To match mission capabilities to each customer's needs, Terran Orbital provides satellite buses up to 1000 kg in mass for Earth observation missions.
Cost also used to be a factor, but just as money became obsolete in the Star Trek universe, working with multiple space actors has changed satellite production from a billion-dollar venture to a million-dollar one instead. Our satellite buses, for example, are one-sixth the price of what satellite primes used to charge for the same bus. However, it is a balancing act to make a functional product that is affordable yet profitable. And while satellites became cheaper to make, we did not want to jeopardise their quality.
In our Irvine, California, facilities, we use a vertically integrated manufacturing model with a team of specialised engineers, making 85 percent of our components in-house. By building our own parts, we foster quality control of the supply chain in the form of connectivity and communication. Moreover, we create surplus stock to prevent shortages and maintain a reliable resource for the space industry.
Speed was another question: how will we facilitate and expedite satellite output and enhance productivity? In addition to skilled labour, Terran Orbital has implemented robotic assembly automation to ensure a zero-failure rate, an increase in manufacturing output and a decrease in required labour. As a result, productivity remains high, costs remain low and repetitive tasks are removed for our technicians, creating new jobs that focus on modern designs, products and innovations.
Supplier approval for operating techniques and subsystems is a bottleneck for commercial providers, but primes will pick components from providers they can rely on. Terran Orbital avoids these pinch points by building satellite components, such as batteries, flight computers and reaction wheels, in-house. By 2025, our twofold goal is to build 100 percent of our components in-house and deliver a bus to customers within 30 days of an order.
Terran Orbital has also achieved the requirements of the US Space Development Agency (SDA) and Department of Defense's new acquisition model, manufacturing ahead of schedule for faster deliveries and launch planning. Twenty years ago, small satellites were not a major priority for the US defence community, but today the DoD requires fast deployment of small satellite constellations for the SDA's Proliferated Warfighter Space Architecture (PWSA), which relies on space-based data and imagery.
The PWSA programme has been a learning curve for government and industry partners, but Terran Orbital has adapted to rapid space acquisition. Time is a resource everyone wishes they had more of, but dwelling on this will only waste time. Instead, we focus on our strategic collaborations, put our efforts into careful planning and execution, and get the timing exactly right for our customers to turn tomorrow into today.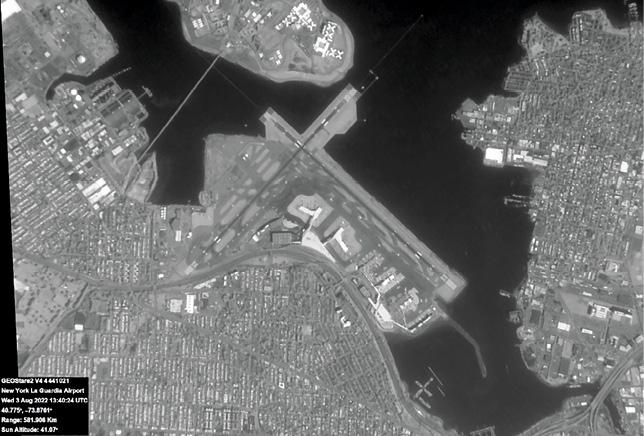 GEOStare SV2 captures ground activity of La Guardia Airport during rush hour.

Investment
The expansion of commercial space investment continues to make Terran Orbital a more resilient and responsive industrial base for multifaceted space capabilities and consumers. For example, in 2021, Terran Orbital became the parent company to PredaSAR, the world's largest and most advanced synthetic aperture radar (SAR) constellation in the satellite imaging industry.
The PredaSAR constellation uses SAR to 'see through' cloud cover and generate clear, 3D images of Earth, even at night, thus providing round-the-clock visibility. It also offers consistent capabilities including a flexible remote sensing platform, frequent revisit times, and hosting and demonstrating optical inter-satellite links.
By 2025, our twofold goal is to build 100 percent of our components in-house and deliver a bus to customers within 30 days of an order
After Terran Orbital went public on the New York Stock Exchange in March 2022, the company received government work with significant revenues from defence and intelligence contracts. New access to the public markets allowed our manufacturing capabilities to evolve and launch one of the most advanced Earth observation constellations of small satellites in the industry.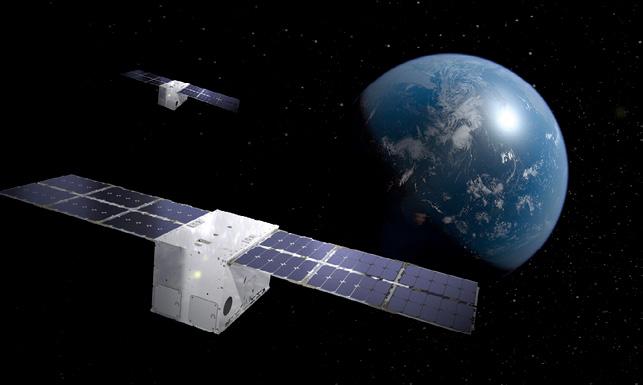 The LINUSS satellites complete a successful Rendezvous and Proximity Operations (RPO) mission, laying the groundwork for upgrading satellites in orbit.

The company is also working with aerospace and defence leader Lockheed Martin, which has invested a total of $160 million in Terran Orbital since 2017, in recognition of our broad customer base which ranges from civil to classified. Its $100 million investment in 2022 increased equity from 9.4 percent to 33.5 percent and expanded our manufacturing facilities in Irvine. Under a $700 million contract, Terran Orbital has delivered 10 satellites to Lockheed Martin to support the SDA's Transport Layer Tranche 0. Lockheed Martin also chose us to build 42 satellites for Tranche 1 by 2024 and the two partners have entered into a strategic cooperation agreement that runs through 2035 to pursue new opportunities. For example, Terran Orbital supports Lockheed Martin and the SDA through a low Earth orbit (LEO) constellation network that is providing low-latency threat warning and situational awareness information worldwide to the full range of warfighter platforms.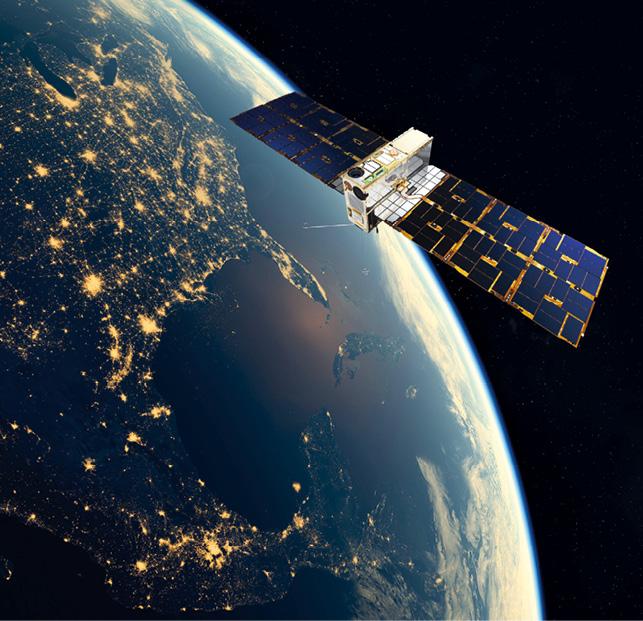 Pathfinder Technology Demonstrator (PTD-3) breaks the record for the fastest space-to-ground optical link at 200 gigabits per second.

Security
Security is arguably the most pressing question. When we send satellites into LEO, we expect them to remain operational for at least five years. Space-to-ground real-time telecommunications via high-speed, low-latency links are vital for an interconnected LEO constellation network. The whole package needs an efficient structure and consistent digital assets for long-term space operations.
To address this, Terran Orbital built the GEOStare SV2 spacecraft which utilised Cognitive Space's CNTIENT software platform. The satellite introduced the world's first Software-as-a-Service (SaaS) Artificial Intelligence (AI)-driven automated mission management and helps constellation operators by connecting systems behaviour with business key performance indicators (KPIs) like satellite capacity, data latency and revenue fulfilment. The software also deals with data collection planning, so that we can manage the constellation at the fleet level.
Terran Orbital also collaborated with Lawrence Livermore National Laboratory (LLNL) which developed the two monolithic telescopes that make up the GEOStare SV2's optical imaging payload. Both MonoTele devices have a high-resolution narrow field of view for Earth observation and a high-sensitivity medium field of view for space domain awareness.
Working with Cognitive Space and LLNL was a remarkable feat for security. The GEOStare SV2 is the size of a shoebox, outfitted with additional cameras, sensors and electronics. The spacecraft proved its small systems are capable of astronomical awareness and ground imaging, laying the groundwork for future intelligence surveillance and reconnaissance applications. It also proved our commitment to secure space operations through our economies-of-scale strategy in satellite manufacturing.
Another promising enterprise in security is Terran Orbital's recent $2.4 billion contract to design, build and deploy 300 satellites for Rivada Space Networks. The security-by-design data network will bolster data-encrypted cybersecurity using a comprehensive architecture of intersatellite links exclusive to, and safe within, the constellation. The network will also use automatic collision avoidance to perform calculated manoeuvres in orbit.
Intelligence is security. We can't fly drones over China or Russia, but we can fly satellites, so imagery gathered from space is the safest and most optimal way to gain knowledge. Moreover, when everyone can see and know what's going on, we're less likely to see conflicts between nations.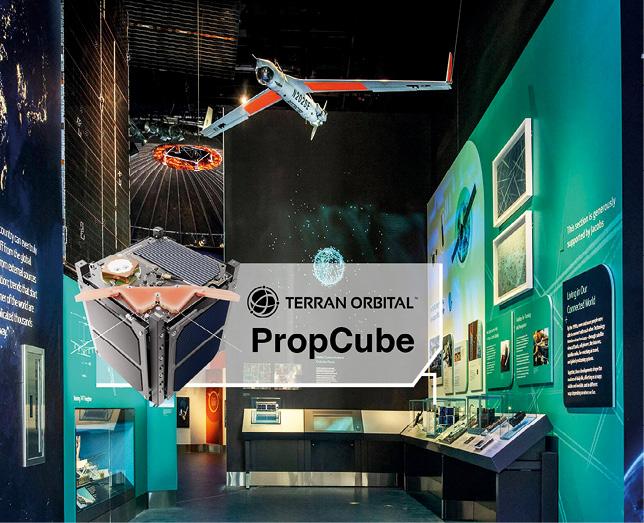 The PropCube developed by Terran Orbital is on display at the Smithsonian's National Air and Space Museum's One World Connected exhibition.

Shaping the future
Terran Orbital has continued to shape the future of the space industry in 2023
Terran Orbital is leading the way for diverse, mission-based satellite solutions. In 2022, we launched two satellites into lunar orbit: CAPSTONE and LunIR. The CAPSTONE satellite was developed for Advanced Space and NASA's Artemis programme, which is creating a new path to the Moon, Mars and beyond. LunIR was the second lunar satellite we developed to map the far side of the Moon and enable future risk reduction for crewed missions.
In November 2022, we supported the Lockheed Martin In-space Upgrade Satellite System (LINUSS) mission involving two of the most versatile CubeSats today. Both spacecraft functioned as close-proximity servicing vehicles in geosynchronous orbit to perform a successful rendezvous and proximity operations (RPO) mission around each other. LINUSS proved that small systems of CubeSats can upgrade satellite constellations and extend the design lifecycle of spacecraft in orbit.
Terran Orbital has continued to shape the future of the space industry in 2023. In March, PropCube - the first CubeSat to expand on its origins as a single-sandbox teaching tool by performing a complex, high-risk mission - was inducted into the Smithsonian's National Air and Space Museum. Terran Orbital made history again in May with the Pathfinder Technology Demonstrator (PTD-3) satellite - in collaboration with NASA and MIT Lincoln Laboratory - which performed a record-breaking 200 gigabits per second space-to-ground optical link.
The company also broke ground on a 94,000-square-foot satellite manufacturing facility in Irvine, which will increase our satellite assembly, integration and test by over three times our current capacity.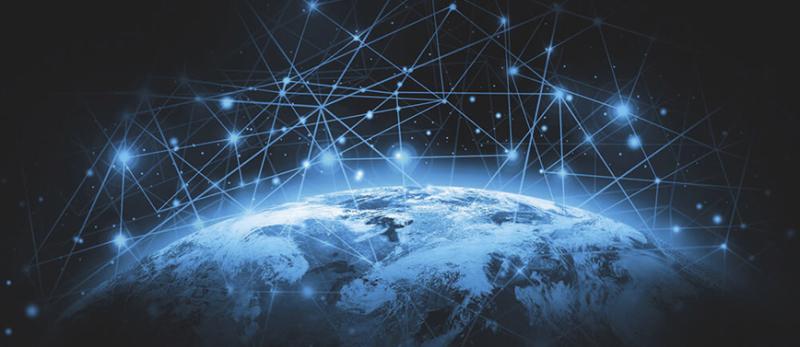 Terran Orbital received a $2.4 billion contract from Rivada Space Networks to design, build, and deploy 300 satellites.

Terran Orbital is a bricks-and-mortar, hi-tech space company, and one of the few remaining independent manufacturers of small satellites. When other small satellite suppliers like Millennium Space Systems and Blue Canyon Technologies were acquired by Boeing and Raytheon, respectively, I saw where we stood. Our competitors are owned by conglomerates and you can't invest in them directly. We positioned ourselves at a nexus which the space industry needed, in that we build the satellite infrastructure that enables other space companies to explore space.
Until 2020, Terran Orbital was a small CubeSat manufacturer making an annual revenue of $20 million; this year we are projecting a revenue of $250 million. We will build not only reliable and efficient satellite buses but mass-produce complete satellites. We will extend our partnerships to foreign governments around the world and coordinate more opportunities for launch integration. As Terran Orbital delivers record numbers of satellites into orbit - for Earth observation, space domain awareness or system engineering resilience - we will be at the forefront of the aerospace and defence industry as a global satellite manufacturer.
The question that gives me the most pause is what will I leave behind in the universe? As we increase the lifespan of satellites and reduce the risk to build them, the questions of size, speed and security have a clear answer. We are all 'going where no one has gone before'.
Just like the USS Enterprise is made up of a multinational crew working as a team, Terran Orbital is making space accessible and building a better future for everyone through speed, security and scalability.
It is no accident that our stock symbol is LLAP, referencing the Star Trek aphorism 'live long and prosper'. We saw customers' interest grow for small satellite technology and they saw how rapid, responsive and cost-effective our spacecraft were, and still are. To live long and prosper, we are building satellites of varying sizes to give us the flexibility to work with the marketplace, understand and communicate with our customers, and meet the requirements of every mission.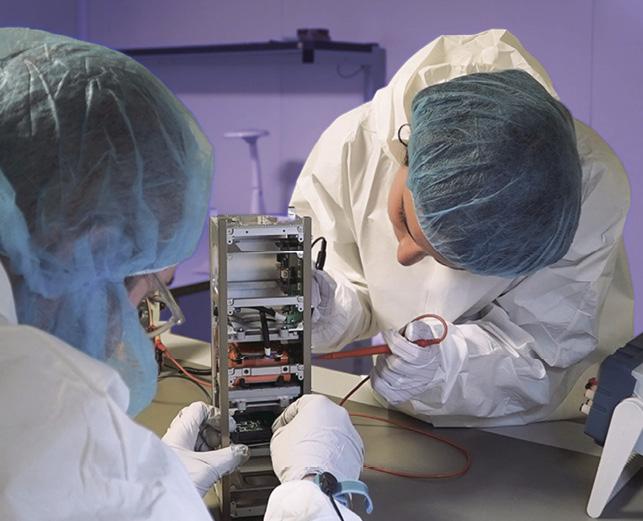 Terran Orbital's Italian subsidiary, Tyvak International,helps Polytechnic University of Turin students developthe papal Spei Satelles (Satellites of Hope) to deliverPope Francis's Statio Orbis pandemic prayer into LEO.
About the authors
Marc Bell is the Co-Founder, Chairman and CEO of Terran Orbital, a global satellite manufacturer, and the managing partner of Marc Bell Capital. He is a financier and space entrepreneur with over thirty years of economic experience. Marc was an early investor in the dot-com bubble and the founder of the web hosting company Globix. He earned his Bachelor of Science degree in accounting from Babson College and a Master of Science degree in real estate development and investment from New York University.
Brent Wiggins is a space writer and social media specialist at Terran Orbital and founder of Wiggins' Words, an editorial and literary consulting business. He has worked across the education, entertainment and tech industries, writing for creative agencies, digital publishers, and freelance marketplaces. Brent earned his Bachelor of Arts degree in English from the University of Central Florida.